Rice Dumplings Making Competition at the coming Dragon Boat Festival
2023.06.20
Honpe Prototyping wishes all of you and your family a safe and healthy life at the coming dragon boat festival, which is the traditional Chinese festival on the 5th day of the 5th month of the Chinese calendar, so it's also called Double Fifth Festival. This year, the festival is on 22nd, June 2023.
Rice Dumpling, one delicious food, is the necessary commemorative food to celebrate the festival. At the coming festival, Honpe HR and Administration Department held a rice dumpling-making competition on 19th, June and staff from each department who are free from work came to join the interesting activity.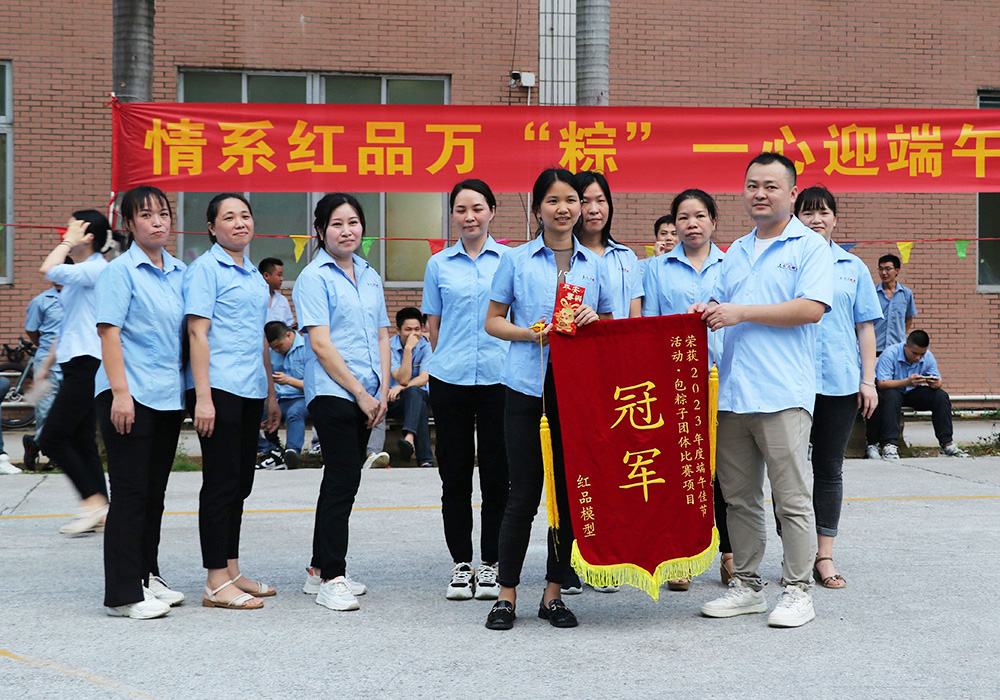 There were totally three awards, the team of top prize got RMB 800¥,the second was RMB 600¥, the third was RMB400¥, and the holder also awarded commemorative gifts for the rest. All the participating members were happy with the activity.