Power banks solve the problem of power shortages and provide the necessary power supply to the electronic products and systems.
In addition to the general used electronic product and systems, emergence in new technologies such as loT, artificial intelligence, mixed reality coupled with internet penetration has fueled their power requirements, and this fuels the growth of the power bank market.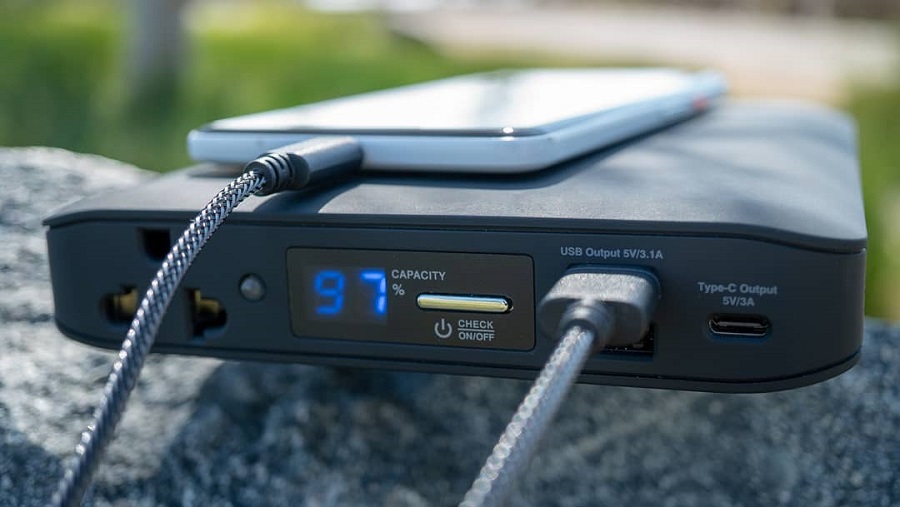 With the demands of power bank, styles and functions are optional to the end-users. Here are 8 factors you should consider when performing the industrial design of a power bank.
1. Size & Weight: A large size of power bank is not very likely be taken for a travel, no matter to men or ladies, because they may have more luggage, and reducing the size and weight is the most they want to do. A slim-size or cute power bank is a favor for them.
2. Shape: Fashion or stylishness is a trend, and eye-catchingness is not an easy thing meet the user's demand. Thus, the appearance or shape of the power bank design must be unique and stylish enough if you want to stand out in the markets.
With your file for prototype, Honpe Tech is able to process the model for you with our mature techniques including CNC machining, 3D printing, and even injection molding for the size and shape mockup and prototype.
3. Appearance: A power bank with common and simple color seems cheap and the younger especially for girls won't take out her money from his/her pocket or wallet, no matter your power bank got 100 scores in all the other aspects. They may want it shine, different color for each functional part, vivid, harmonious, gradually-varied or animated, even golden on the plastic case. There is no doubting that Honpe Prototype is No. 1 and surpasses all of our competitors with 24-years of surface treatments experience. Just tell us your requirement for your power bank prototype.
4. Circuit Design: The circuit of the power bank has two building blocks – Battery recharge circuit and Output amplifier circuit. If the output voltage required would have been 3.7 V or 4 V only, the amplifier circuit would not have been required. But, the required output voltage is 5V, that is why amplifier circuit at the output of the device is a must.
5. Battery type: Most manufacturers choose Lithium-ion or Lithium Polymer battery, which can store more power than that made of lead-acid battery. The difference of a lithium-ion battery and lithium-polymer battery is, the lithium-ion battery uses a liquid electrolyte, a lithium-polymer battery uses a dry solid, gel-like electrolyte. There are more differences between the two batteries. Sometimes they can replace each other, sometimes not, both of them are optional for you.
6. Battery Indication: 3-dot battery indication, designed with 3 LED lights, is still common in use. But it just tells you the range of the battery power. Digital indication with specific power data is more clear to keep you easeful or when you should take action to charge it. Then a transparent lens. Glass and PMMA (or called acrylic), are the first choice for the lens. Honpe Tech can machine the PMMA material to turn the raw plastic block to different shapes and extremely thin chip.
7. USB Charging Port: Most of us have used a power bank, either it's bought by ourselves or rent in a brick-and-mortar store. The USB charging port is different, our own power bank is capable to link a detachable USB link while the power bank for rent is distributed with 3 USB lines but all of them are fixed and detachable.
8. Power Rating: Do the research of your end-users' traffic hobbies if you want a good sale from them. It's not allowed to take a power bank with over 160mW and they still need to sign the agreements with the flight attendant if their power bank is of 100mW-160mW.
Increasing demand for smartphones and other electronic devices such as tablets, notepads, digital watches, headphones fuels the need for power banks. According to the GSMA Association, the number of unique subscribers is projected to reach 5.9 Billion by 2025, equivalent to 71% of the global population. What's your idea on a new-concept power bank? If you've got your idea, Honpe Tech is your first prototype supplier of your ideal power bank.
Why should you choose Honpe Technology?
1. Prototype since 1999;
2. Fast quote and rapid prototype manufacturing;
3. One-to-one customer service with multiple languages;
4. A total of 800+ staff and skilled workers;
5. 5 mature techniques: CNC machining, molding, 3D printing, vacuum casting and surface treatment;
6. ISO27001 Certified high confidentiality for all of your orders.