3D Car Scanning
2021.09.22
From design, rapid prototyping to reverse engineering and quality inspection, 3D car scanning has become essential for automotive development, allowing us to capture accurate, measurable 3D data from any part or component from tiny to very large.
3D scanning lets automakers not only speed up day-to-day productivity, but shorten output development life cycles, and facilitate the manufacturing of high-performance vehicles without compromising on safety or quality standards.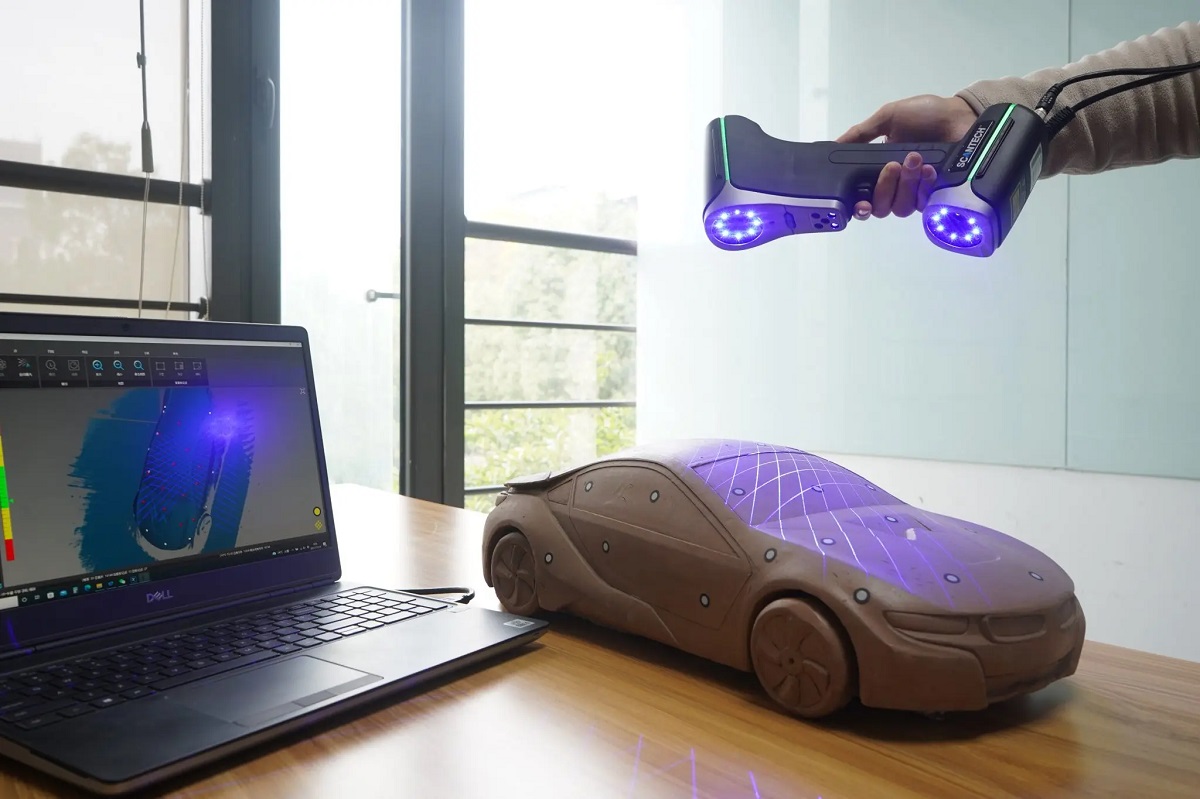 What's the specific applications with the 3D scanning for automotive?
Reverse engineering
Through 3D capture, it is possible to rapidly create precise CAD models of auto parts that do not have any existing documents or schematics, as well as those that have been changed from their original plans. This provides a pathway for deeper evaluation and development.
Inspection and quality control
Evaluating the accuracy of prototyped auto parts against their initial designs is made easier by comparing 3D scanning data to CAD models.
Rapid prototyping
Instantly create accurate, high-resolution 3D models of any car component, part, or the entire car to boost Honpe Technology to manufacture auto replicas, provide rapid prototyping services for auto components and
concept car prototypes
, as well as after-market services.
3D visualization
By utilizing 3D scanning to generate virtual reality-ready 3D models of both the interior and exterior of vehicles, the customer experience is dramatically improved. They can now take a virtual tour of their potential new car without ever leaving the comfort of their own home, similar to the traditional dealership setting.
Virtual simulations
Get high-precision 3D models of any item or part to conduct virtual motion examination, virtual construction, and other simulations.
Digital archive
An archive of all existing parts and tools should be converted into digital 3D format for future utilization in CAD/CAM/CAE applications.
Design for aftermarket auto parts
Reproduce out-of-stock or difficult-to-obtain automotive components in exquisite 3D detail quickly and effortlessly. This is used for car repairing and tuning, which are the major businesses in Honpe Tech.
Our entertainment customers benefit from our engineering background. The data we are able to capture with our engineering-grade 3D scanning solutions is far superior to the industry standard.
Whether it's a classic car replica or a brand-new automotive prototype, the advanced three-dimension scanners in Honpe Technology deliver high-accuracy 3D surface data on every step of your design, prototyping, engineering, or manufacturing workflow, shortening the R&D cycle of the ideal car.
Feel free to inquiry Honpe and
get instant quote
now.